Are you in the market for a new mattress that will give you the best night's sleep possible? With so many options out there, it can be overwhelming to choose the right one. Not to worry, though; we've done the research for you and put two popular mattresses to the test: the Seahorse Mattress and the Origin Hybrid Mattress.
In this comprehensive review, we'll dive deep into the features and benefits of both mattresses to help you make an informed decision. We'll cover everything from firmness level and price point to durability and number of layers. With this review, you'll be able to find the best mattress fit for your needs. So keep reading to learn more about the Seahorse Mattress and how it stacks up against the Origin Hybrid Mattress.
About The Seahorse Mattress Brand
Seahorse Mattress is a popular mattress brand known for producing high-quality mattresses. The brand was founded in Hong Kong in 1987 and has since expanded to other parts of Asia and beyond. Mattresses made by the Seahorse Mattress brand are renowned for having high quality and being quite comfortable.
The Seahorse Mattress brand has an extensive product line. For this review, we'll focus on one of the best products this brand has to offer, the Seahorse Diamond Mattress.
The Comparison: Seahorse Mattress Vs. Origin Hybrid Mattress
Seahorse Diamond Mattress has received numerous accolades and positive customer reviews for its quality, affordability, and customer service. However, the question is, how comfortable can a mattress actually be, and how does this Seahorse Mattress measure up to the Origin Hybrid Mattress? Read on to find out!
1. Temperature Regulation
To kick this review off, let's talk about temperature regulation. Why temperature regulation? It's simple; temperature regulation is vital in a mattress because your body temperature directly impacts the quality of your sleep. If your sleeping environment is too warm or too cool, it can interfere with your sleep and lead to discomfort and a disrupted sleep cycle.
The Seahorse Mattress doesn't offer much in terms of temperature regulation. This is because it only relies on its breathable build to keep your body cool while sleeping. The Origin Hybrid Mattress, however, offers a whole lot more in terms of temperature regulation. This mattress combines an amazing breathable design with a layer that features an infusion of cooling particles. The result? A mattress that effortlessly keeps your body close to 18.3°C, the ideal temperature for a deeper sleep.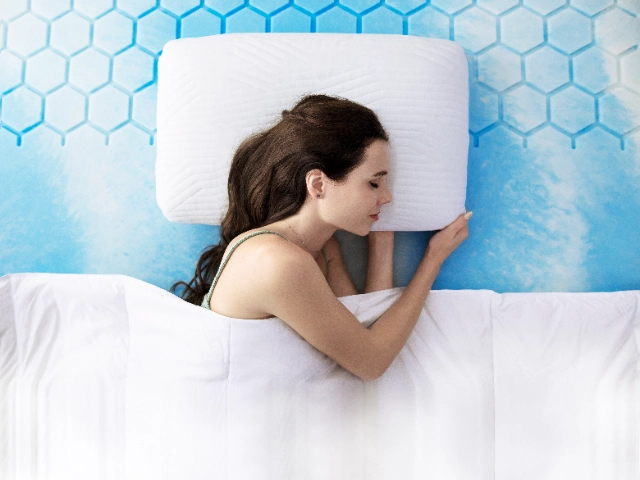 2. Durability
Next up, let's discuss durability. Durability is an important factor to consider when choosing a mattress because it directly affects the longevity of the mattress and your investment. A high-quality, durable mattress is a long-term investment in your health and well-being, as it can provide you with a comfortable and supportive sleeping surface for many years.
The Seahorse mattress combines a high-density hard foam layer with another high-density ultimate hard foam layer to give it a solid build. While this is somewhat good, it has to be said that the Origin Hybrid Mattress offers far better durability. This mattress combines a 6-layered build with anti-gravity pocket springs and superior mattress edge support. This amazing combination ensures you'll be able to use the Origin Hybrid Mattress for a far longer time without any problems.
3. Pressure Relief and Targeted Comfort
Many people often erroneously assume that all mattresses offer the same level of comfort because they look similar. This is entirely wrong. Some mattresses offer basic comfort, and then there are others that take it a step further with additional "targeted comfort" offerings.
The Seahorse mattress offers soft and comfortable body molding that ensures the mattress will fit your body curve and take the pressure off your body. However, as far as targeted comfort is concerned, the Origin Hybrid Mattress edges out the seahorse mattress. This is because this mattress has a unique HexaGrid layer that perfectly cradles your body and relieves your pressure points while you're sleeping.
In addition, the Origin Hybrid Mattress offers significantly more support in the center-third area of the mattress, ensuring that you'll enjoy even better lumbar support. Awesome right?
4. Motion Isolation
Now let's talk about motion isolation. Motion isolation refers to the ability of a mattress to absorb and minimize the transfer of motion from one side of the bed to the other. If your mattress has poor motion isolation, movement on one side of the bed can cause the entire mattress to shake or bounce, which can disrupt your sleep quality.
The Seahorse mattress has an advanced technology high-density memory foam layer that "wraps around" your body while you're sleeping, thus limiting motion transfer. That said, the Origin Hybrid Mattress is a whole lot better in this aspect. This is because apart from having a HexaGrid layer that imparts a "body-molding" effect, it also has several strategically-placed anti-gravity springs.
This combination helps to ensure that when you press the mattress on one end, the person on the other end will feel absolutely nothing. This mattress is perfect for you if you have to share a bed with your spouse or child.
5. Price and Value
The Seahorse mattress price varies depending on your desired mattress size, but the lowest possible price is £765. The Origin Hybrid Mattress, on the other hand, is very affordable since it's priced as low as £299.00. So there's no questioning the fact that the Origin Hybrid Mattress is the most affordable option, and it offers better value for money.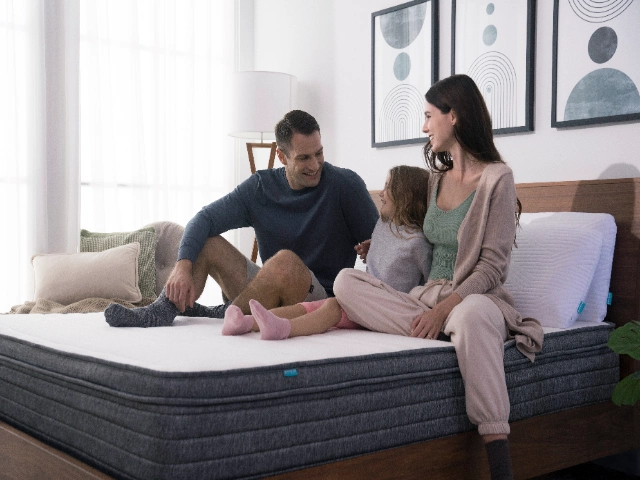 In Summary
Conclusion
Based on the results of this review, it's pretty easy to see that while the Seahorse mattress has some good qualities, ultimately, the Origin Hybrid Mattress is far better. Get one for yourself today and enjoy awesome perks like up to 40% off sale, free shipping, and even a 15-year warranty! Origin also offers a risk-free 200-day trial for you to test out your mattress!