Getting a good night's sleep is essential as your body and brain's functioning depends on it. A night of good sleep can help to improve your brain's performance, lighten your mood, and improve your health by reducing the risks of diseases and disorders. Bad sleep can cause heart disease, obesity and dementia. Now for many reasons, some people may choose to sleep on the floor as it gives you the additional benefit of maintaining a good posture. In this case, a floor mattress is a better option since it provides additional support on a flat, firm floor. Therefore, we have brought you a great floor mattress option with additional benefits to help you maintain a healthy lifestyle.
Why Do People Sleep on The Floor?
Sleeping on a floor can give you a number of health benefits, and here are 5 healthy reasons why you opt for a floor mattress to promote a good night's sleep.
Relief from Back Pain
The biggest benefit and the main reason why people prefer to sleep on the floor is relief from back pain. It's the first thing an orthopaedic doctor may recommend for those suffering from chronic lower back or middle back pain.
Maintains Your Posture
Sleeping on the floor helps to maintain a straight posture between your neck and spine in a neutral position. In addition to that, sleeping on the floor can improves sciatica and reduce the chance of scoliosis. Therefore, sleeping on your back rather than a side posture is recommended to get pain relief and healthy sleep.
Maintains Better Blood Circulation
The floor gives your mattress a firmer surface that helps to distribute the body weight more evenly. So, if you sleep on a floor mattress, there will be less pressure on a certain body part, enhancing even blood circulation throughout the body.
Proper blood circulation helps maintain the healthy functioning of your organs and boosts the muscle recovery process, especially if you're into sports or gymnastics. With even blood circulation, you'll feel more relaxed and perform proactively in your routine activities.
Save More Space
With a floor mattress, you can save all the space in the world by removing the spacious furniture. The bed frame requires a lot of room, and the size of a floor mattress takes up less space. Hence you can always make more room by sleeping on the floor, which will help you maintain an area for other necessities.
A floor mattress is a perfect option if you live in a studio apartment or have to manage space for many people in a smaller room. Plus, you can easily move around the mattress wherever you want. In this way, you won't have to relocate the whole bed if you plan to change the placement of items in your room.
Economical Choice
Believe it or not, a floor mattress can save you money since you have already cut the costs on furniture. Bed frames or foundations for your furniture can rack up a pretty expensive bill. A floor mattress can save hundreds or thousands of dollars with added health benefits.
As for the price of a floor mattress itself, they're almost equivalent to your usual bed mattress. Better yet, you can invest the savings from the furniture in a quality mattress to provide you with a supportive and healthy good night's sleep.
Why Origin Hybrid Mattress is Perfect for Sleeping on The Floor
Now that we have understood the floor mattress's health and economic benefits, let us talk about how the Origin Hybrid Mattress can get you the proper sleep for the right price. This floor mattress is a unique hybrid product that brings you the benefits of both worlds in the following ways.
Supportive and Comfortable Design
The Origin Hybrid Mattress gives you soft and comfortable support with the CertiPUR-US® certified edge support and LumbarCoils™ for soft and comfortable support on the floor. The HexaGrid design of this mattress provides you an optimal level of firmness and softness to cover the needs of both worlds.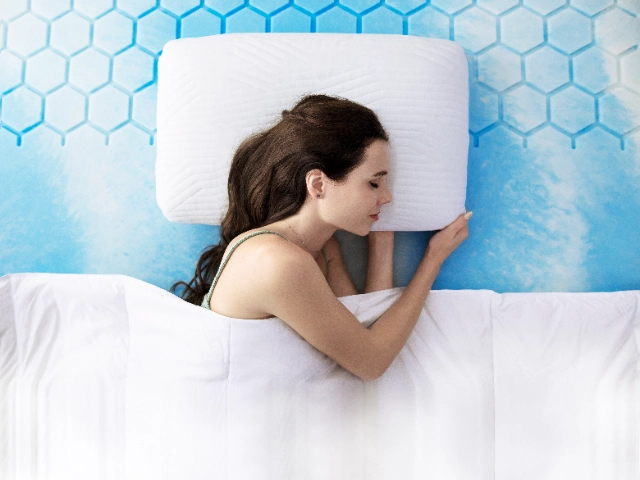 Enhanced Spinal Alignment
The HexaGrid design offers superior pressure relief for soothing comfort by cradling your pressure points. The centre third of the mattress provides more back support to relieve back pain. In this way, your body will feel more relaxed, and you won't feel the stiffness in your muscles that could be experienced due to sleeping on an ordinary mattress.
Breathable Temperature Regulation
The best part about Origin Hybrid Mattress is that it maintains your body's temperature with its infused cooling particles in the structure. This mattress maintains an optimal temperature with the help of cooling Tencel cloth covered around the plush handcrafted pillow. This layer makes the mattress highly breathable and maintains a temperature of 18.3 Celsius for deeper sleep.
Conclusion
Sleeping on the floor can be healthy if you've chosen the right mattress. Made with premium Australian Wool, the Origin Hybrid Mattress features 100% Natural Tencel for maintaining a relaxing sleep. Moreover, the HexaGrid Orthopaedic Layer gives you all the back support you need to eliminate back pain and joint pain. It provides you comfy edge support (CertiPUR-US® certified) and manages your body weight with Antigravity Springs for a perfect combination of softness and firmness.
Looking to buy a new mattress for your room? Order the Origin Hybrid Mattress now and get a 40% off on this limited-time sale with 15 years of official warranty and free shipping under the 200 days trial that comes with a 100% money-back guarantee.